COSASCO Corrosion Measurement
LPR 9020
LPR 9030
LPR Sensor
Dimensions
Linear Polarization Resistance (LPR) 9020 Transmitter
The Model 9020 Linear Polarization Resistance (LPR) Transmitter is ideal for accurately monitoring corrosion rate in water systems ranging from high conductivity cooling water and seawater to low conductivity condensates. Power is supplied to the transmitter and the corrosion rate data obtained over a single pair of wires which facilitates installation and operation.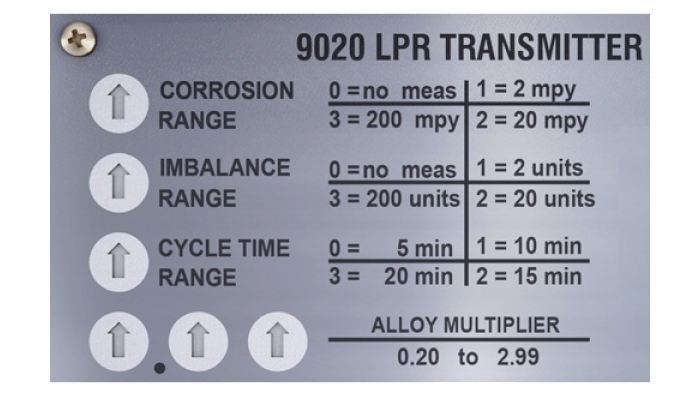 The 9020 LPR Transmitter (OEM module) can be mounted inside the CHEMTROL controller' cabinet with 4‐20 mA connection. The Loop LPR Transmitter Module can be easily installed with an existing CHEMTROL system or tower controllers to provide continuous corrosion rate monitoring.
An independent second current loop provides the imbalance measurement which is a sample of Electrochemical Current Noise (ECN) between the electrodes. The ECN or imbalance current is related to pitting corrosion activity and inhibitor film stability.
---
Features
Two-Wire Loop Powered
Continuous Corrosion Rate
Second Loop for Imbalance Measurement (Pitting)
Extended Operating Range
Linear Polarization Resistance (LPR) 9030 Transmitter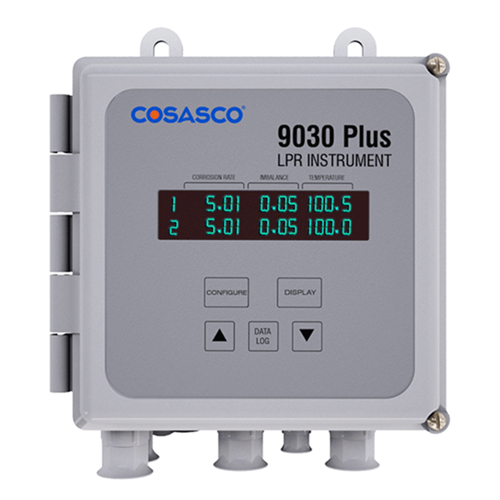 The 9030 Plus Linear Polarization Resistance Instrument is a corrosion rate system designed for cooling water, process water, and feed water systems. It is available with one or two channels of corrosion rate, imbalance, and temperature data for rapid response to process upset conditions.
Two‐channel operation allows for the monitoring of two alloys at a time, for example, mild steel and a copper‐based alloy (found in many plant systems).
---
Features
Corrosion Rate, Imbalance and Temperature Measurements
Solution Resistance Compensation For Increased Operation Range
One or Two Channels
Data Logging and alerts via CHEMTROL remote monitoring module
Isolated 4-20 mA Outputs
Weatherproof Enclosure
Linear Polarization Resistance (LPR) Sensor
The Model 7012/7022 Linear Polarization Resistance probe provides a more rugged construction and is ideal for plant use in a bypass rack where removal under pressure is not required.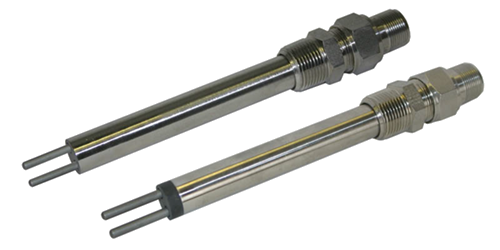 This probe employs two replaceable, identical electrodes which are mounted at the end of the probe by threaded, insulated studs. Two electrode probes are suitable for the majority of problems where LPR techniques are applicable. LPR probes are used by major companies worldwide to measure corrosion in water floods, cooling water loops and other aqueous systems and to provide control of inhibitor addition for optimum economy and corrosion protection. These probes may not be removed under system pressure.
---
Features
Two Replaceable Electrodes
Mounting — 3/4″ NPT Adjustable
Temp. Rating — +300° F / +150° C
Pressure Rating — 500 PSI/3.4 Mpa
Electrode Seal Material:
— Glass Reinforced Epoxy/Viton (Model 7012)
— Glass/Viton (Model 7022)
Fill Material – Epoxy
Body Material – Stainless Steel
Probe Dimensions