A DIVISION OF SANTA BARBARA CONTROL SYSTEMS

LEADERS IN CHEMICAL AUTOMATION SINCE 1976

MADE IN CALIFORNIA, USA
Santa Barbara Control Systems (SBCS), a California Corporation, is the leading manufacturer of automatic controllers in the US, under the trade name of the CHEMTROL® line. SBCS was founded by Dr. Jacques M. Steininger, a PhD in Chemical Engineering born in France, and has remained a Santa Barbara company throughout its history.
From its beginning in 1976, SBCS has been a leader in the research and development of aquatic chemical automation, including technical papers on Oxidation-Reduction Potential (ORP) technology and an evolving product line. The company maintains an ongoing research and development program.
In 1978, SBCS developed controllers compatible with cyanuric acid for pools and spas. In 1986, the company introduced the first ORP/pH controller specifically designed for swimming pools and spas.
In 1990, SBCS created the CHEMCOM® system, the first remote-monitoring system designed for swimming pools and spas, which was first installed in the pool network of the Chicago Parks Department. This system has evolved over the years to an advanced web-based system with secure data-server access that has been a model within the industry.
In 1996, the company introduced the PC Programmable Controller. This was the first fully integrated controller, combining in a single unit all controls for chemical automation, water balance, filter back-washing and heating. The success of this unit has led to the development of our line of fully programmable and integrated controllers.
In 2003, the company added a new PPM SENSOR, the first with a selective membrane for direct readings of Free Chlorine in water without interference from cyanurates or oxidizers.
Throughout these years, a global demand for similar capabilities in chemical automation in other sectors have led to CHEMTROL® installations across a broad range of applications, including but not limited to: cooling towers and boilers, municipal and industrial waste water and agriculture. SBCS has over 100,000 CHEMTROL® controllers installed globally across this wide range of applications. We have always placed a strong emphasis on product reliability, ease of use and friendly and expert customer service, including toll-free technical support for dealers and pool operators. In addition to our Competitive features and pricing, our sales and support team works closely with architects and engineers, during their planning of projects, to provide bid-specs and ensure that their chemical-automation needs can be met.
All of our controllers are covered by a five-year electronics warranty and are supported by the network of CHEMTROL® Qualified Dealers in the U.S. and other countries.
SBCS proudly remains a US-based company, with its entire team based in California. All of our products and underlying software are designed, coded and fully assembled in the US.
---
DOMESTIC, COMMERCIAL AND INDUSTRIAL
Our range of microprocessor-based controllers are suitable for domestic, commercial and industrial applications.
CHEMTROL® products are suitable for commercial and municipal applications including:
Public / municipal swimming pools and spas
Resort aquatic facilities
CHEMTROL® products are suitable for commercial and industrial applications including:
Cooling towers and boilers
Wastewater treatment facilities
Agricultural irrigation and post-harvest wash
Water purification and sanitation systems
Food service operations
---
TECHNICAL HIGHLIGHTS
Technical highlights of our controllers include:
Complete chemical automation for pH, ORP Conductivity/TDS and Chlorine residual level (ppm).
Solid state chlorine sensors (ppm) feature superior precision and control of free chlorine level, with industry-leading reliability and low maintenance requirements.
Constant water saturation condition display with Langelier Saturation Index (LSI) module provides auto alerts of scaling and corrosion conditions.
Probe Failure Analysis – A Dynamic Warning System instantly alerts you in case of ORP or pH probe failure (Proprietary technology, US Patent No. 6,657,546).
A chemical and energy saving program that is designed to reduce operating costs.
Remote monitoring and control with our smart web-server offers true duplex operation with identical duplicate screens on both the controller and the computer/ mobile app.
Automatic data logging with history data-server and trend graphs capability.
A generous, industry-leading 5-year electronics warranty on the controller.
---
GET IN TOUCH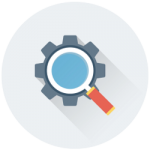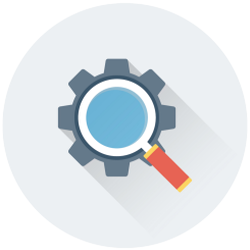 If you are a pool owner, swimming pool builder or operate/manage a municipal/commercial facility and your priority is a healthy environment and the safety of your clients, then our controllers are a simple and cost effective solution for your needs.
Get in touch and our sales team can help you select the best controller to suit your specific facility.