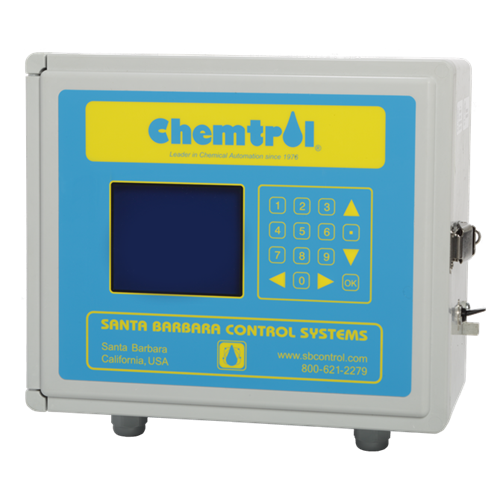 PC110x PROGRAMMABLE CONTROLLER
Product Details
Specifications
Installation
Operation
A Fully Programmable Controller 
The CHEMTROL® PC110x controller is a fully programmable controller that offers automatic control of water chemistry. Advanced microprocessor-based technology that introduces a new standard of sophistication in automated water treatment.
Designed to control pH and ppm, Free or Total chlorine sensor with direct reading in ppm or mg/l, plus water saturation, water balance, as well as display of the Langelier Saturation Index (LSI). The user-friendly main screen display enables the operator to supervise all the process functions at a glance and to quickly respond to any changing condition.
---
Standard Features
Chemical Automation with pH and ppm control
pH CONTROL with a choice of acid or base feed
PPM CONTROL – Free or Total chlorine sensor with direct reading in PPM or mg/l
Safety flow switch
Remote alarm
LANGELIER SATURATION INDEX for water balance
Programmable SHOCK TREATMENT and CHEMICAL SAVINGS cycles
Large 8-line LCD DISPLAY for easy operation
On-board data logging with adjustable intervals
Micro SD ports for easy program updates and data logging.
---
Options
TURBIDITY monitoring and control with dedicated 5A relay
ORP CONTROL of sanitizer and/or oxidizer activity
TDS CONTROL with sensor for dump valve or salt chlorine generator
TEMPERATURE monitoring and display
CHEMTROL Flow Cell Assembly (FCA)
CHEMTROL® web-server communication – remote monitoring and control. True duplex remote operation with Ethernet cable.
Modbus & BACnet protocol communication for Building Management System (BMS).
PC110x Technical Specifications 
pH CONTROL – 0-14, Set-point for acid or base feed
CHLORINE SENSOR – 0-002 ppm, 0-010 ppm, 0-020 ppm, o-200 ppm with direct reading in PPM or mg/l
PEROXIDE SENSOR – 0-200PPM with direct reading in PPM or mg/l
TURBIDITY CONTROL – 0 -10 NTU, 0-100 NTU, 0-500 NTU, 0-10,000 NTU
TDS CONTROL – 0-10,000 mg/l with dump valve
ORP CONTROL – 200-999 mV, Set-point for oxidizer or reducer, Programmable shock treatment and chemical saving cycles
TEMPERATURE READOUT – from -18 to 60 C
LANGELIER INDEX – Calculated from pH, Temp, Total Alkalinity and Calcium Hardness. Water Balance display
SENSOR CALIBRATION  – 1, 2 or 3 points
CONTROL MODES – Off, Manual, Automatic, Timer, ON/OFF or Proportional Feed
DATA LOGGING – On-board memory for up to 999 tests, optional USB port for data-log download
ALARMS – High / Low out-of-range, Run time and overfeed, Patented Probe Alert Safeguard, Visual, audio and external alarms
MECHANICAL – 34 x 29 x 17 cm, Rain and splatter proof NEMA type 3R Cabinet
ELECTRICAL – 10 A 110/230 V with selector switch, All output and alarm relays 5 A
WARRANTY – 5-year on electronics warranty, 1-year on all other parts
PC110x Installation 
We want to make the installation of CHEMTROL® controllers as simple as possible. This is why we have everything mounted onto a customised manifold ready for connection. This makes for a hassle free installation and minimises the integration work needed to get your water treatment system up and running.
To assure proper water sampling and sensor performance, it is highly recommended to install the CHEMTROL® PC110x with a Bypass line assembly manifold.
PC110x Operation 
The CHEMTROL® PC110x controller operates like a computer with multi-line screen displays and direct access to all menus and sub-menus. The front panel keypad is used to move up and down each menu and enter or exit the sub-menus. All operating functions can be easily modified from the keypad, including sensor calibration, control set-points, alarm levels and the programs for super-chlorination and chemical savings.
---
Remote Monitoring & Control
Our range of programmable controllers all have remote access capability, so you can control and monitor your facility 24/7.
With the remote operation function any number of facilities can be controlled and monitored from your computer, or via our mobile App. From a computer simply login directly via your browser using our web-server where the controller display is mirrored on your computer.
True duplex operation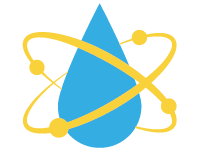 that allows real-time control and troubleshooting of all operating functions, including status reports, trend graphs and automatic alerts by email or text messages. You can also access and control your controller via our dedicated app, available for Android and Apple devices.
In terms of connecting your controller, this can be achieved via a wired Ethernet cable, WIFI signal, or by using a wireless connection with a compatible 4G or 5G router.
Find out more: web-access options.