COSASCO Corrosion Monitoring
With CHEMTROL®remote operation function you can control and monitor corrosion rate online, or via automatic alerts by email or text messages
Corrosion rate monitoring 24/7 with remote access capability.

With CHEMTROL® remote operation function you can accurately control and monitor corrosion rate online.

What is required?
CHEMTROL® programmable controller model CT3000
Internet connection
4‐20 mA Loop Transmitter Corrosion-rate Monitoring Module
---
CHEMTROL Programmable Controller Model CT3000
The CHEMTROL® CT3000 is a fully programmable controller designed for industrial applications. Fiberglass waterproof cabinet comprises with web-access electronics to monitor and control corrosion rate application sites 24/7.
From any computer you can simply log-in to our web-server and obtain your corrosion rate status online. A true duplex operation technology where the controller display is mirrored on your computer and allows real-time supervision of all active sites at a glance, as well as getting alerts via email or text messages.
Available for Android and Apple devices with CHEMTROL® mobile App.
---
LPR Continuous corrosion rate transmitter 9020
The 9020 LPR Transmitter is ideal for accurately monitoring corrosion rate in water systems ranging from high conductivity cooling water and seawater to low conductivity condensates.
This 4-20 mA Loop LPR Transmitter Module can be easily installed in CHEMTROL® CT3000 to provide continuous corrosion rate monitoring. An independent second current loop provides the imbalance measurement which is a sample of Electrochemical Current Noise (ECN) between the electrodes.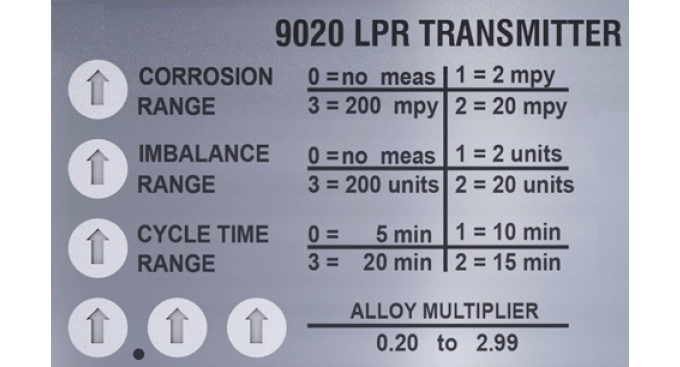 Features
– Two-Wire Loop Powered
– Continuous Corrosion Rate
– Second Loop for Imbalance Measurement
– Extended Operating Range
---
LPR Probe 7012 / 7022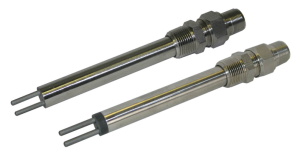 The Model 7012 / 7022 LPR Probe provides a more rugged construction and is ideal for plant use in a bypass rack where removal under pressure is not required. This LPR probe employs two replaceable, identical electrodes which are mounted at the end of the probe by threaded, insulated studs.
Two electrode probes are suitable for the majority of problems where LPR techniques are applicable. LPR probes are used by major companies worldwide to measure corrosion in water floods, cooling water loops and other aqueous systems and to provide control of inhibitor addition for optimum economy and corrosion protection. These probes may not be removed under system pressure.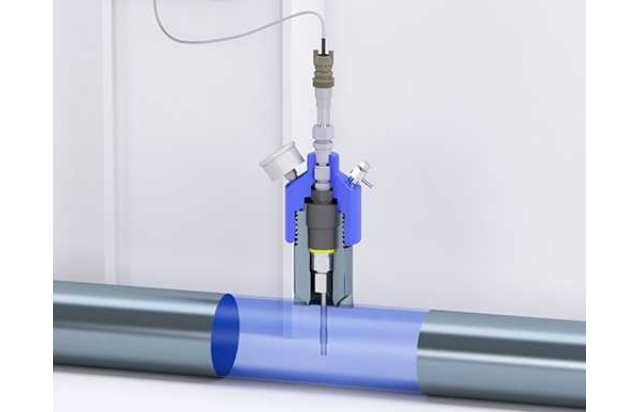 Features
–  Two Replaceable Electrodes
–  Adjustable Mounting, 3/4″ NPT
–  Temp. Rating — +300° F / +150° C
–  Pressure Rating — 500 PSI/3.4 Mpa
–  Electrode Seal Material
Glass Reinforced Epoxy/Viton (Model 7012)
Glass/ Viton (Model 7022)
–  Fill Material – Epoxy
–  Body Material – Stainless Steel
Photo – High pressure probe fitting illustration
(system available upon request)
---
Remote monitoring
Our range of programmable controllers allow you to connect using a variety of wired and wireless technologies, to ensure you can connect and access your data 24/7.
In terms of connecting the controller, this can be achieved via a wired Ethernet cable or by using a wireless connection with a compatible 4G router.
Wired connection
Think of the controller as your own laptop, and by connecting it to a live Ethernet cable from your local network it has access to the internet.
Wireless Control Using a Router
Your controller can also be connected via a compatible 4G router* with an Ethernet cable.